Anand International, Forbes Automation, tooling solutions, i.v.cannula, ivcannula, i.v.cannule
I.V. Cannula projects in India & overseas., Automation, Machine Manufacturing, IV Canola, I.V. Canola, IV Cannula, I.V. Cannula, Moulds, Fixtures, Medical Industries, Medical, Medical Industry, Automobile Industries, Automobile Industry, Automobile, Automated Machines, Forbes Automation, Printing Machines, Printing Machine Manufacturer, Body Assembly Machine, Manufacturer In India, Manufacturer In Delhi, Manufacturer In Gurgaon, Needle Fixing Machine, Tip Forming Machine, Cup flaring, Silicon tube cutting, Blister packing, Packaging, Printing, Needle hub mould, Hub cover mould, Pot cap mould, hot runner moulds, MILLING MACHIN, Catering to medical disposable and automobile industry, Manufacturing Solution & Industrial Automation, Automation Technologies Pvt. Ltd, Tooling, Tool and Die maker, pad printing machines, Component washing m/c for steering, Rivet assly. m/c for gear, Conveyor for component loading, Auto loader for component loading from conveyor to press, Automatic component loading & unloading for inspection, Automated Trolley Oven, car side rubber beading, Fixtures for car headlight
This machine assembled the three parts of i.v.cannula ( wing housing, Teflon holder & cup formed Teflon) with equal length cutting of Teflon, so that we will get equal length tip formed pieces on tip forming machine. Loading & unloading of components will be done manually. Machine is doulble track with 2 sations on one m/c (with facility to run all gauges). Machine with table is compeletly made of s.s. 304 material.
tooling solutions, i.v.cannula, ivcannula, i.v.cannule, assembly machine, special purpose machine, body assly, tip forming, blister packing, hard blister, cup forming, needle fixing, fixture,

Automation Technologies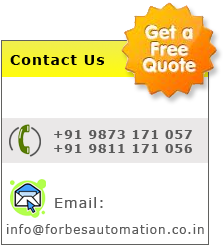 Forbes Automation Technologies Pvt. Ltd.
Is the leading company in design, development & customized manufacturing of high precision moulds, Special Purpose machine(SPM), assembly and welding fixtures.
The company was established in 2002 earlier known as M/S ANAND INTERNATIONAL & M/S TOOLING SOLUTIONS. We are giving our services in medical, automobile, packaging & printing industries.
We have well equipped manufacturing facility located at Delhi and Gurgoan supported by well skilled and dedicated manpower.
The Company has a long history of producing a broad spectrum of Machines, moulds & dies for the Madical, Automotive, and Packaging industries.
Especially we deal with complete I.V. Cannula projects in India & overseas.

The facilities and equipment are best in class, having been continually updated to meet the highest levels of accuracy and speed.
Our key strength is in working along with the customer from the conception of a product to delivering a performing tool, good for production runs. We take responsibility for product design, machine design, tool design and complete manufacturing with installation.